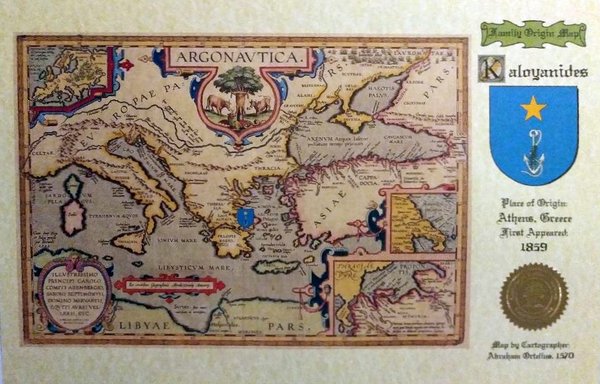 Family Origin Map
We have origin maps for ALL countries!
This unique piece is a Coat of Arms Registry exclusive. These family origin maps use original maps from the 16th and 17th century to show the birthplace of your last name. We include your Coat of Arms, the village your name was first found and the year it was first recorded in written history all on one print. We then place your coat of arms directly onto it's birthplace and complete your Family Origin Map with our golden seal of authenticity.
Add a symbolism report printed on a separate 8.5"x11" parchment paper. This descriptive report will bring out the hidden meaning behind each color, line and symbol on your family's coat of arms for just $5 more!

These will ship out within 3-5 days of your order being placed