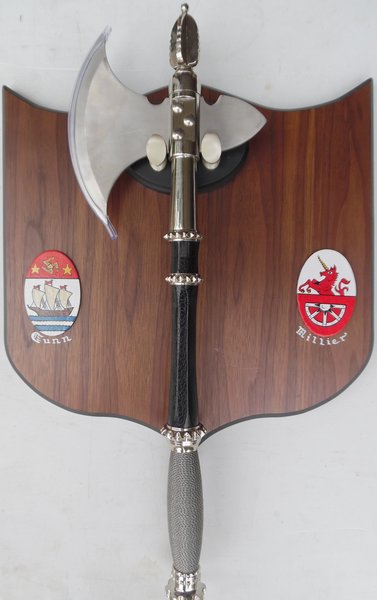 Hand Painted Battle Axe
This set features a 440 grade, Stainless Steel Battle Axe, fully 20" long, wall mounted on an American Walnut plaque. Two coats of arms of your choice are hand-painted by our artist, in durable oil-based enamels, on the wall mount.
You can customize this with two different coats of arms for the left and right sides, but we can also do your coat of arms with the country of origin's coat of arms or any seal of military service for no extra charge.