Hand Painted Double Coat of Arms on Copper (Cadet 11.5" x 12.5") on Walnut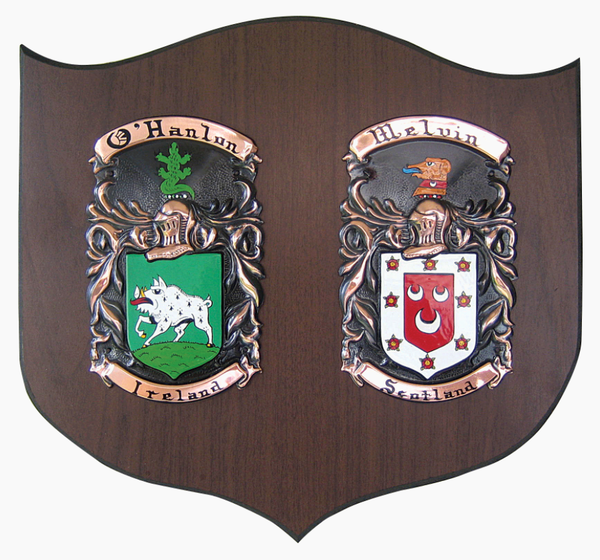 Hand Painted Double Coat of Arms on Copper (Cadet 11.5" x 12.5") on Walnut
Bring your family crests to life in all their historic colors with our hand-painted double copper cadet shield!
Each family coat-of-arms is hand-painted by a master artist with durable oil-based enamels for vibrant color and lasting finish.
European craftsmanship is throughout with copper shields forged in the renowned Clissold metalworks.
Both family surnames are hand-painted at the head, while the country of origin is added to the base of the shield, and then placed on a walnut wood display.
Shipping is FREE in US (add 12.95 to Canada)
Finished size is 11.5"h x 12.5"w
Ships out from our artist in just 2 weeks!