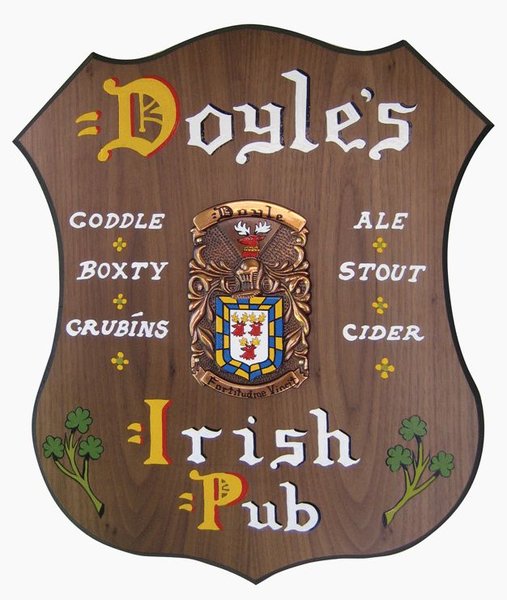 Hand Painted Pub Sign
ALL NATIONALITIES AVAILABLE!
Whether a professional Pub or your own in-home Bar, everyone raises a glass to this Pub Sign, featuring the coat-of-arms for your family surname.
The Pub Sign adds an authentic look wherever stories, laughter and friendship are shared over drinks. Alongside your hand-painted coat-of-arms, you'll find a list of traditional fare commonly served at pubs in your country of origin.
Our artist masterfully recreates your family coat of arms by hand-painting it with durable oil-based enamels on a copper shield placed on the wooden plaque.
The selection of traditional pub-grub (food) is then hand-painted (favorite dish, just let us know) and the shield is then placed on a solid wood base for proud display in any establishment.
Ships FREE within US
Finished size is 16"h x 13"w
Made-to-order artwork ships in only 2 weeks
Canada shipping rate $34.95