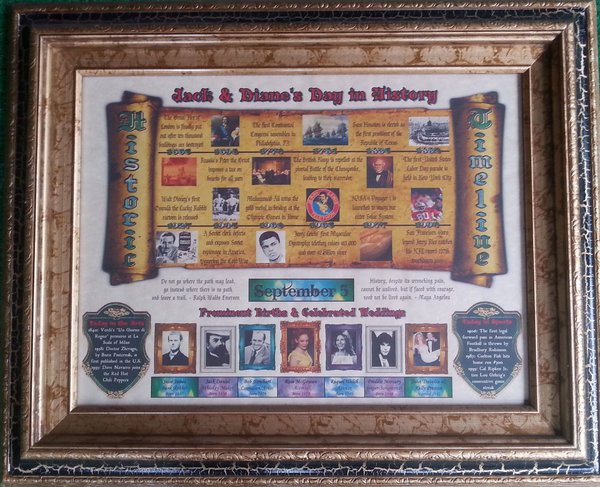 Your Historic Timeline
See what famous people and events you share history with. You tell us your birthday or wedding date and we will create a Historic Timeline just for you based on the greatest events in world history that share your day!
12x16 inch print on the industry's leading Polar Pearl Metallic paper.
Frame not included, Ships out in 3-5 days